Client Administrative Platform (Express)
Build your member platform in

minutes

, not months
The CareValet Express data driven platform sets your organizational goals as the priority. Results driven, KPI focused, member retention maximization and intuitive health choice designs put your plan outcome needs within reach.
With Express, your design needs are at your fingertips. Express allows you to customize and control the platform design for each of your plans, so you can meet the need of every employer.
App Customization
Your typical white labeled solution may let you upload a logo or change some text here or there.
The future is real time customization!
We analyzed all of the major touch points that users interact with through out our application, and then we built our configuration tool that allows you customize those experiences to your specific population needs with just a few clicks!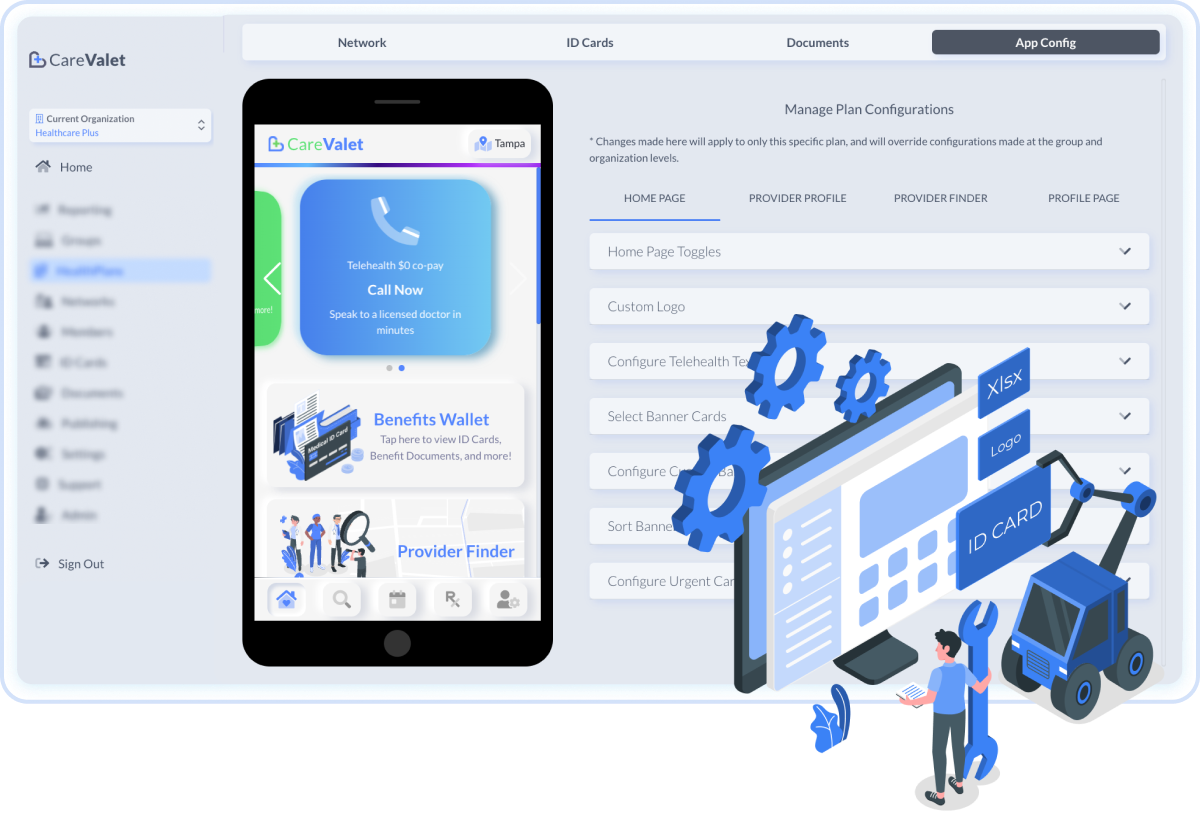 ID Card Generation & Fulfillment
Design complex ID cards in real time that require multiple data points and consolidation of complex member data with just a few clicks.

Deliver them via a digital wallet and give your members peace of mind knowing their cards are always up to date.

Still need to send physical cards? CareValet has you covered, our new end-to-end ID card fulfillment system allows you to send individual or bulk cards to as many members or employers as you need in seconds!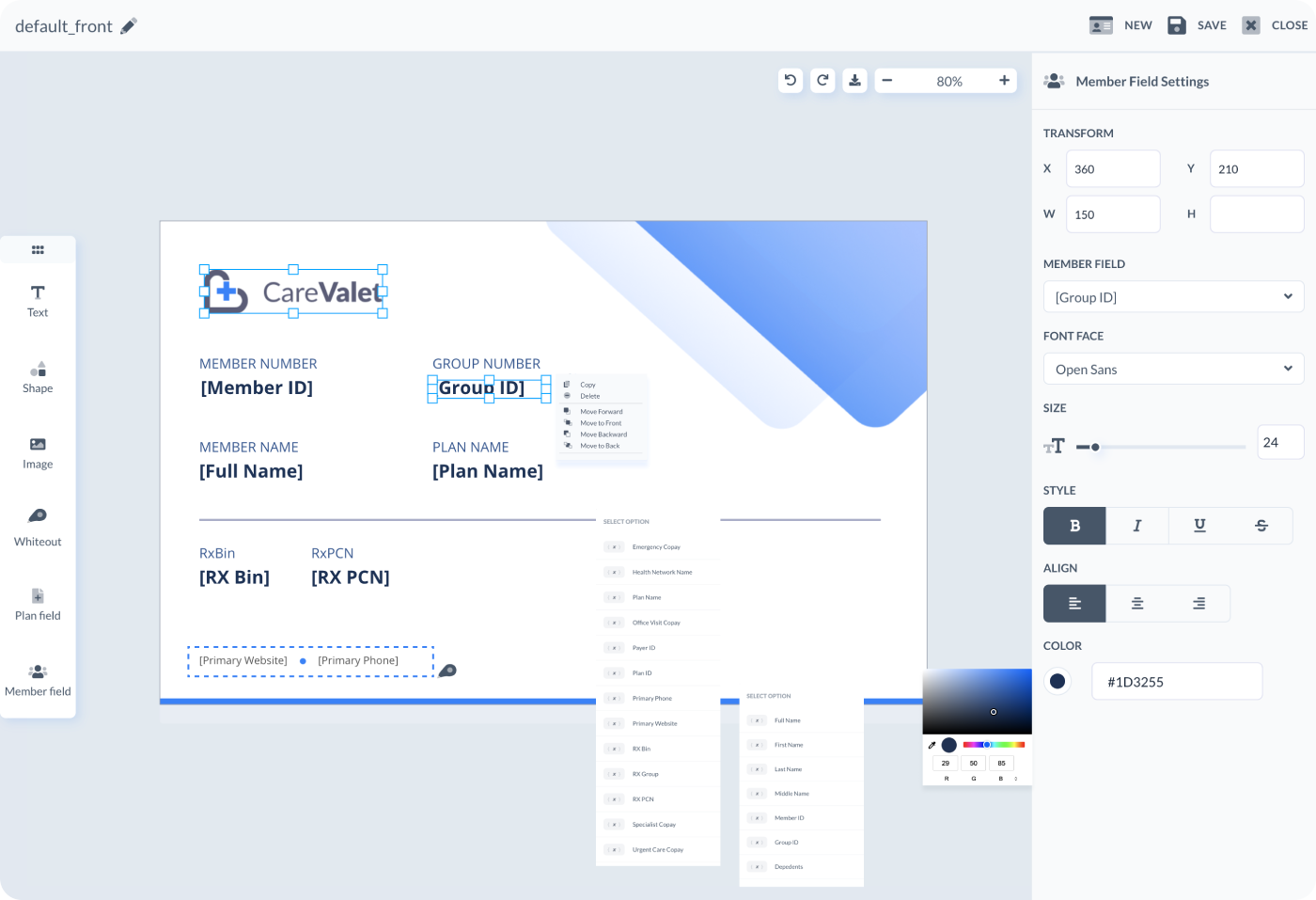 Digital Wallet
As mentioned above our ID card designer allows you to deliver dynamic ID cards via a digital wallet and give your members peace of mind knowing their cards are always up to date.
But why stop there?
We've extended our wallet capabilities to also allow your accumulators, statement of benefits, EOBs to be accessible to members, as well as ANY other document types, viewable directly in the portal!

Word documents, Power Point, PDF, Images, Excel? We can deliver and display them all!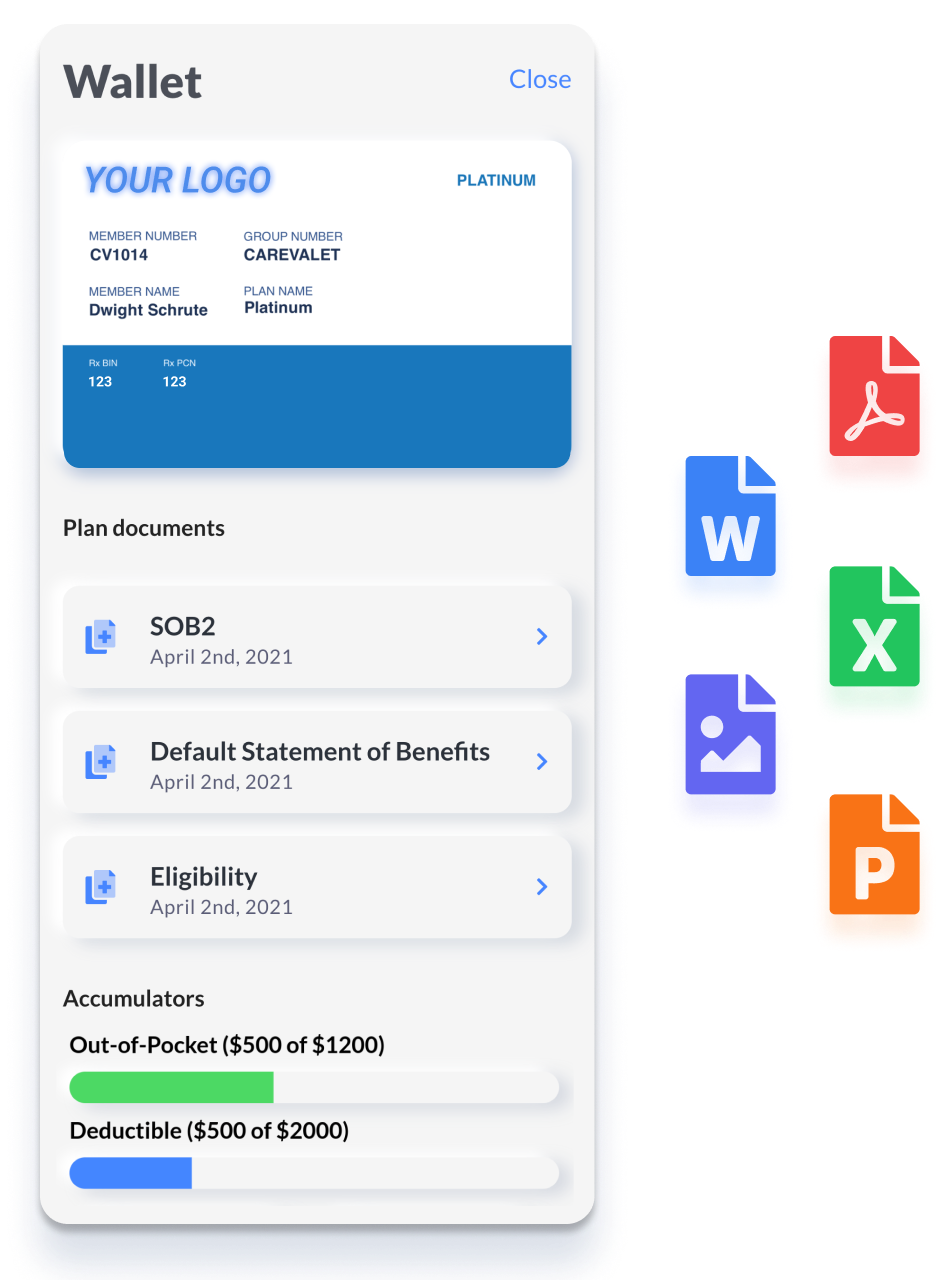 Provider Search & Appointment Booking
Finding and scheduling appointments with an In-Network provider used to take a lot of trial and error.

Now with CareValet your members can quickly see what providers are available In-Network and book an appointment with them with just 1-2 taps.
Out-of-network frustration and confusion will be a thing of the past!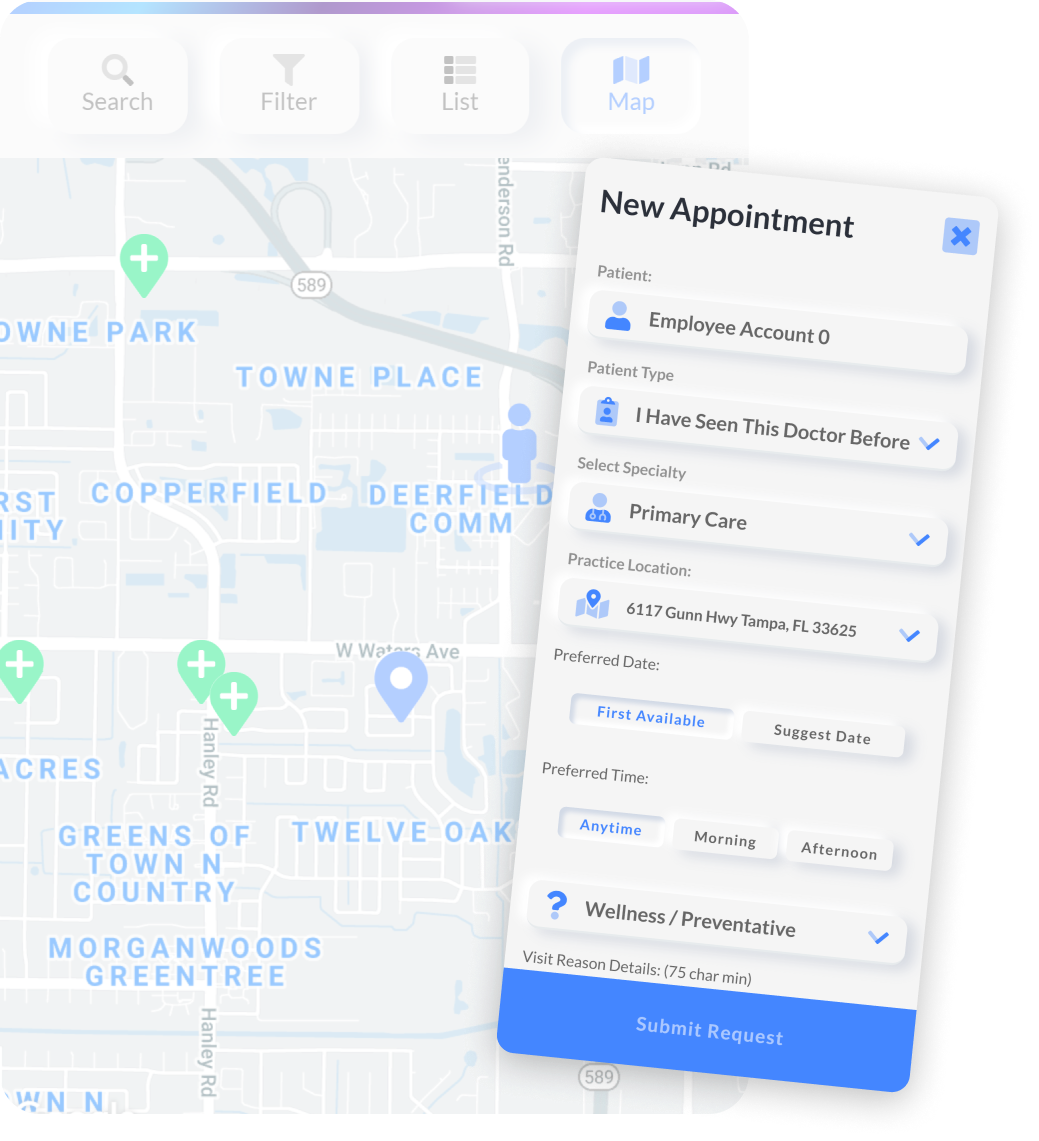 Empowered

Clients =

Engaged

Members
Get Started Today